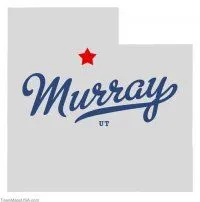 Services offered to patients include:
Chiropractic Examinations
Dr. Berlin uses X-rays as well as several other factors to determine what kinds of treatments you need and how to proceed.
Nutritional Counseling
Dr. Berlin emphasizes a healthy lifestyle in addition to chiropractic treatment in order to best facilitate the long term health of his patients.
Chiropractic Care in Murray
Centrally located in the Salt Lake Valley, Murray is one of the oldest cities in the valley. Dr. Berlin's offices are only a short distance from any residents. It is especially convenient for any residents who happen to work on the West Side of I-15. Visiting Berlin Chiropractic is well worth it to anyone, even if it means a slight detour on your way to or from work.
If you or a loved one is suffering from back or neck pain, see Dr. Berlin today and start being free tomorrow.
Advanced Chiropractic Care in Murray
Dr. Berlin uses the latest technology and techniques in the treatment of his patients. As the chiropractic field advances, so do the techniques used. Dr. Berlin is continually educating himself on the newest and best treatments for all sorts of conditions. Come see Dr. Berlin for any Advanced treatment that you may need.