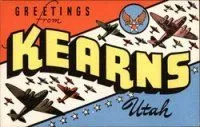 An example of services offer by Dr. Berlin to his patients:
Corrective Exercises
Dr. Berlin specializes in all aspects of physical health and chiropractic care. In addition to the in-office adjustments, he can also give you exercises that you can do in your spare time to help keep you healthy and happy.
Spinal and Postural Screenings
This is a method that Dr. Berlin employs to ensure short-term and long-term health by ensuring that your spine is correctly aligned and giving tips and advice on how to maintain correct posture.
Chiropractic Care for Kearns
Everybody's favorite, even if sometimes forgotten, city. Kearns is a beautiful city nestled right in the West side of the Salt Lake Valley. This makes Berlin Chiropractic an ideal location for Kearns residents. It's a quick jaunt from Kearns and is in a location that will be extra convenient for most commuters.
Finally, Kearns residents have a chiropractic option that is not only convenient but is also affordable and extremely high-quality.
Quick and Effective Kearns Chiropractic Care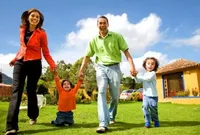 Dr. Berlin has several years of experience as a chiropractor and takes a personal interest in his clients' well-being. After the initial visit and exam, he can use the information that he has obtained to ensure that you're not waiting in his office for hours waiting to be seen. With most patients waiting less than 15 minutes to see the doctor and the average appointment lasting about 30 minutes, you can get home to your family and enjoy the results of your chiropractic treatment sooner.