Chiropractor Taylorsville, UT
Berlin Chiropractic Services Salt Lake City, Taylorsville, West Jordan, West Valley, Kearns, & Murray, Utah.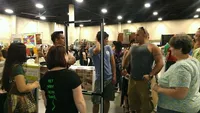 At Berlin Chiropractic we are affordable and professional. Give us a call at 801-963-8750 and speak to one of our friendly staff, who will work their hardest to get you in immediately! Whether it's back pain, neck pain, headaches, migraines, fibromyalgia, or pain from a car crash, Dr. Daniel Berlin can help.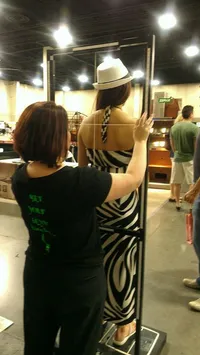 At your first visit to Berlin Chiropractic Dr. Berlin will explain the science behind chiropractic care and will give you a full evaluation to see how chiropractic care can benefit you. Once problematic symptoms and troublesome areas are identified, Dr. Berlin will develop a plan of chiropractic care that is specific to your health goals.
We always work with great care and precision and help you become more knowledgeable about important topics like keeping your body healthy. Our patients absolutely love seeing Dr. Berlin because they know the amazing health benefits they receive with every visit.
In addition to our services being very affordable, we also accept several insurance types for those who's insurance plan covers chiropractic care.
If you are new to seeing a chiropractor and want to find out more, please email us or call 801-963-8750 to receive personalized answers to your questions from our friendly team. We also welcome referrals, so feel free to use the "Send to a Friend" link located at the bottom of every page to share our health information with your friends and loved ones.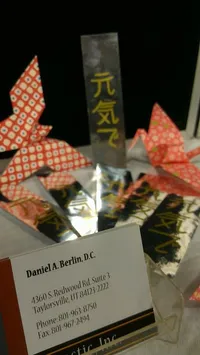 If you would like to stay informed about modern chiropractic care or if you want to start receiving free articles about health and wellness news, please subscribe to our bi-weekly newsletter, even if you are not a patient. Once you are subscribed, you will be able to explore our member wellness section and take advantage of our animated exercise videos, wellness articles, and other resources.
"Observational study found that low back pain patients receiving chiropractic care, which typically includes spinal manipulation, are more satisfied than those receiving medical care."
-New England Journal of Medicine
Dr. Daniel Berlin
Taylorsville Chiropractor | Berlin Chiropractic Inc | 801-963-8750
4360 South Redwood Suite 3
Taylorsville, UT 84123